Machines and lines for

paletyzacji
Comprehensive solutions for automated palletizing include perfectly orchestrated components: from conveyors, palletizers and pallet de-palletizers to fully automated warehouses, the use of which is designed to increase the productivity of palletizers by eliminating their downtime while waiting for the right number of packages to be completed.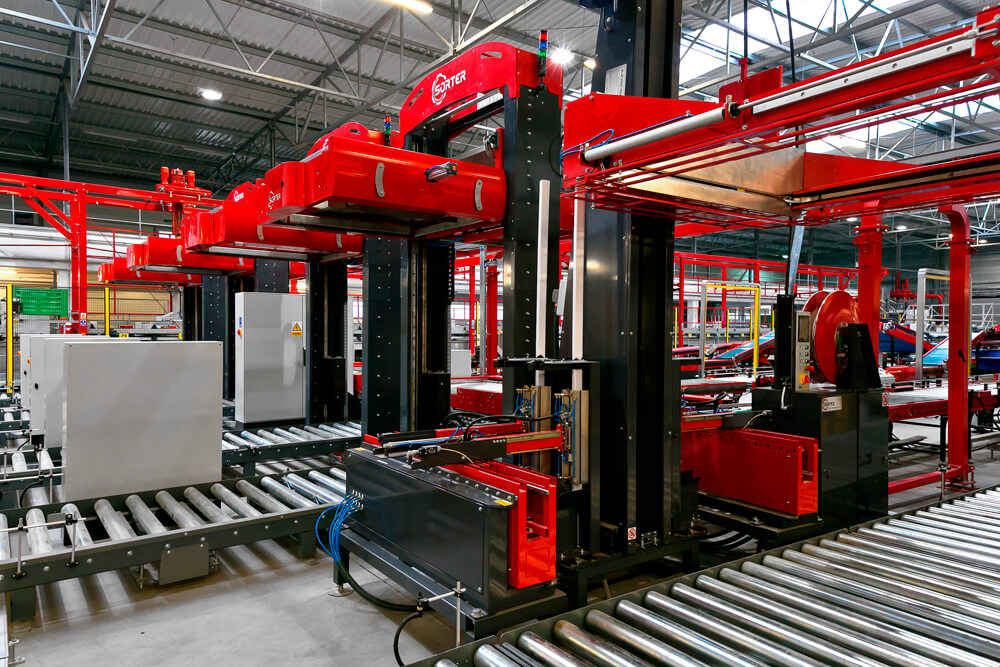 Advantages

systemu
Ability to palletize different types of goods, depending on the needs of the customer
Comprehensive palletizing process automation solution
High efficiency of equipment
Adaptable in any industry where the packaging is pallets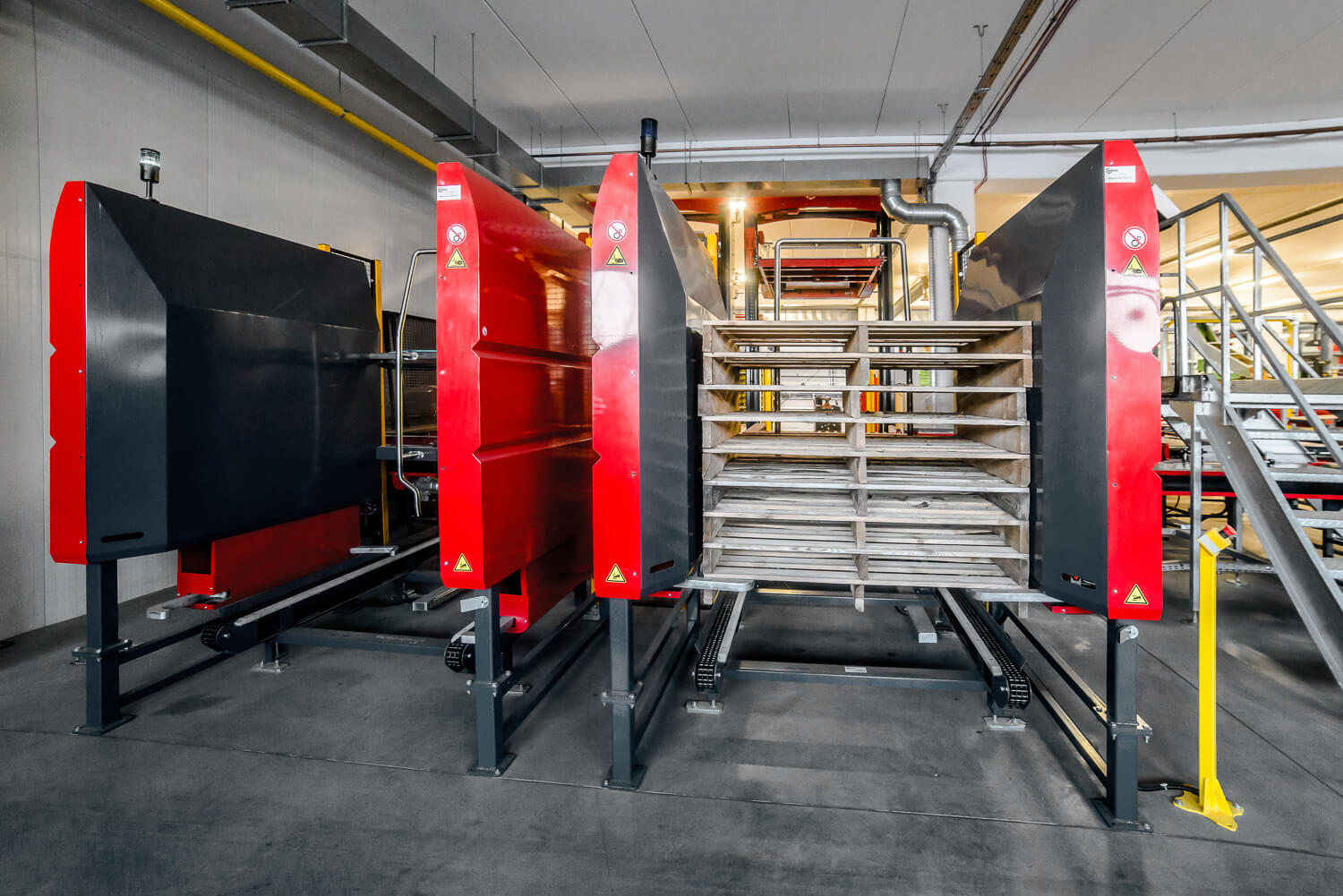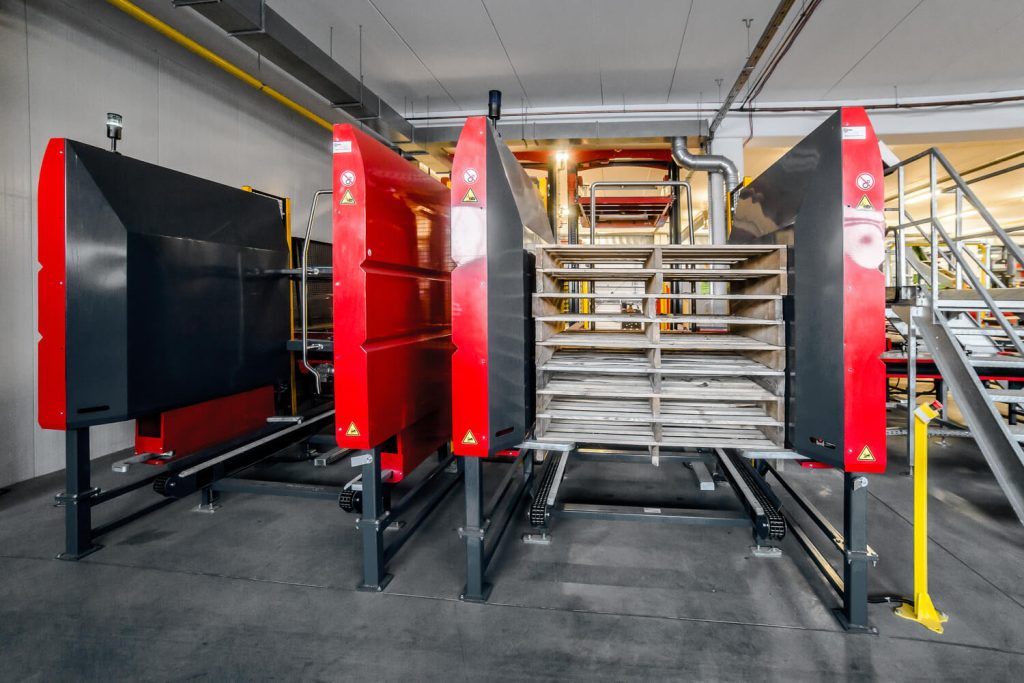 Desztapler

Palet
The device acts as a pallet magazine and is used to automatically feed pallets into the palletizing line. The device supports pallets of Europallet size and structure (800x1200x144), but can also be set to other dimensions. Changing the type of pallet is possible by appropriate mechanical adjustment. Pallets can be wooden or plastic.
Palletizer

Multiformat Box
It is used for layered palletizing of packages of various formats and sizes. The unit includes : plate, gripping mechanism and carton stacking height adjustment system. The board is used to store cartons of the format , which was selected in the control panel. The gripping mechanism places the boxes on the pallet after they have been arranged on the board. Two arms of the gripping mechanism facilitate the stacking process. The height is adjustable depending on the height of the selected packages.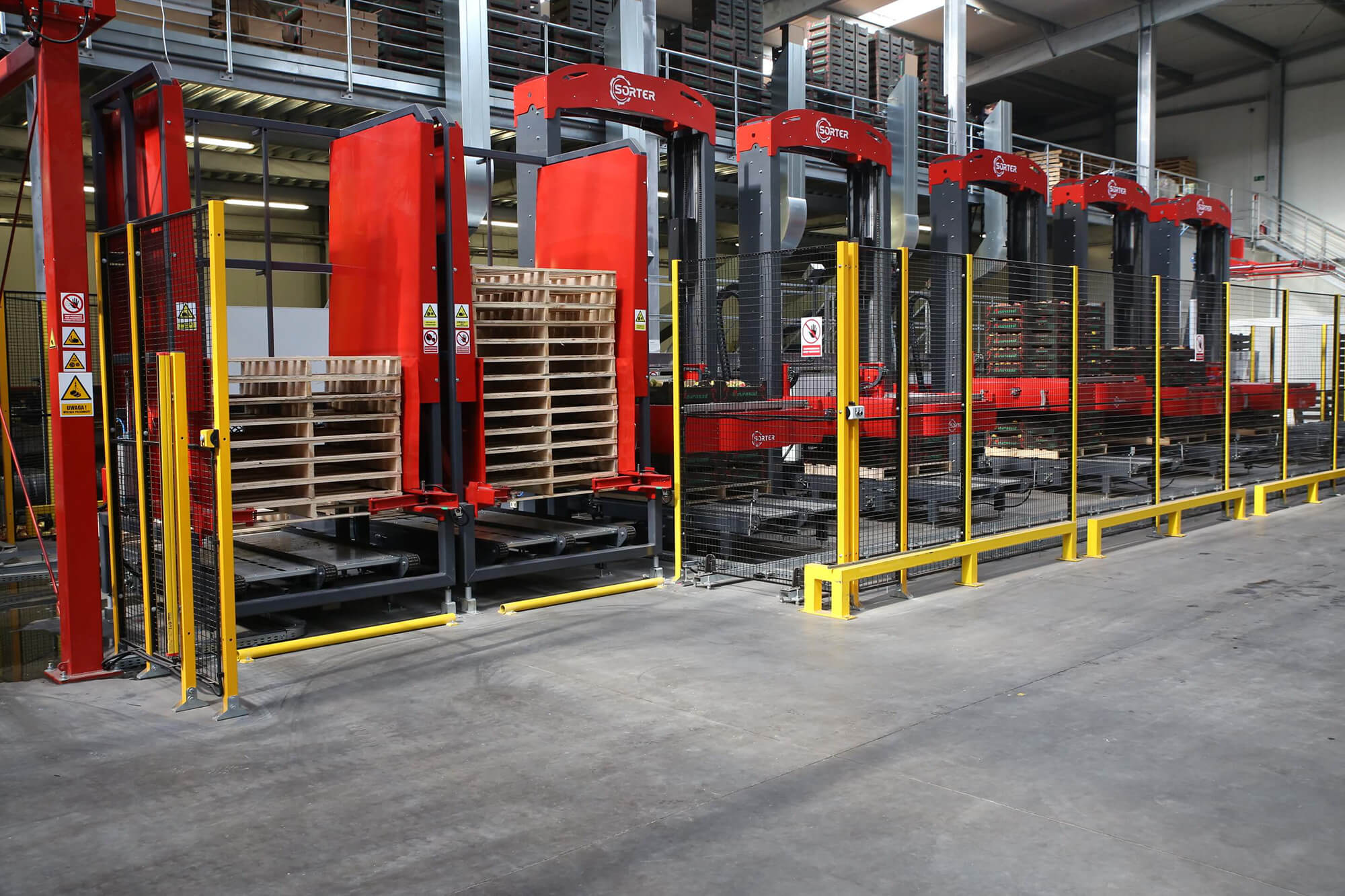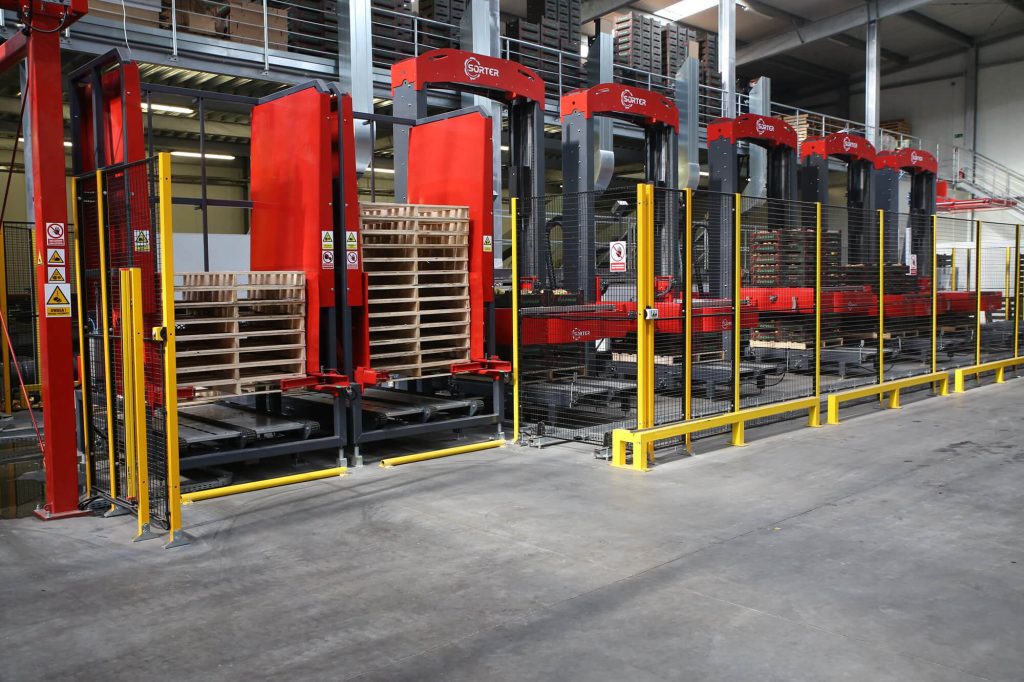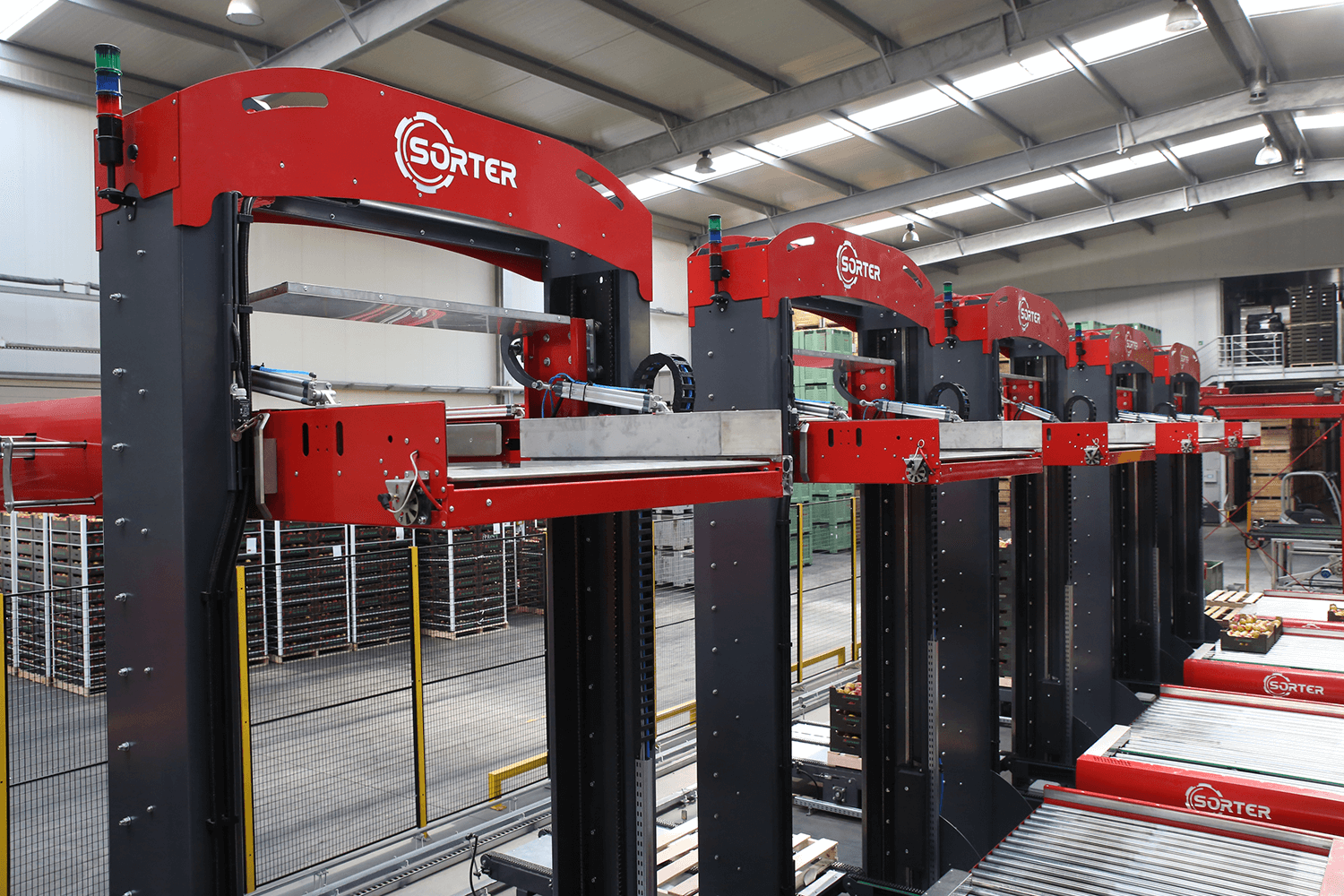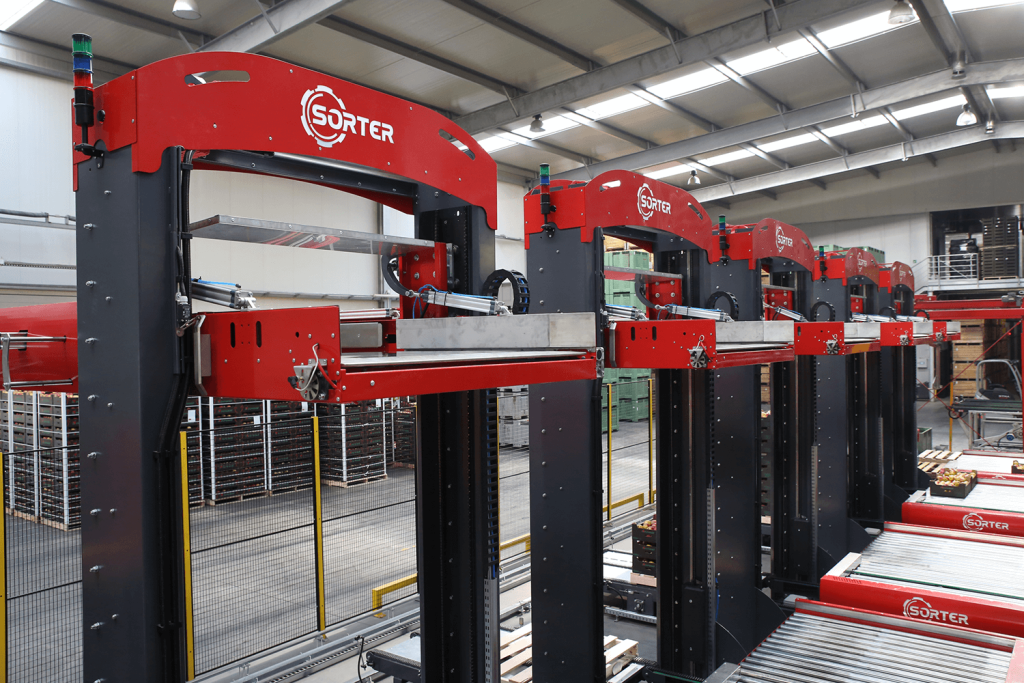 Automatic

Binder
Automatic Pallet Binding Machine With Corner Protector Dispenser is a Horizontal automatic strapping and corner application machine adapted for incorporation into a fully automated line.
Why do customers

choose us?
INTERESTED IN COOPERATING?
Contact us, we will provide detailed information on each product in our offer. We offer competitive prices and the possibility of long-term cooperation.