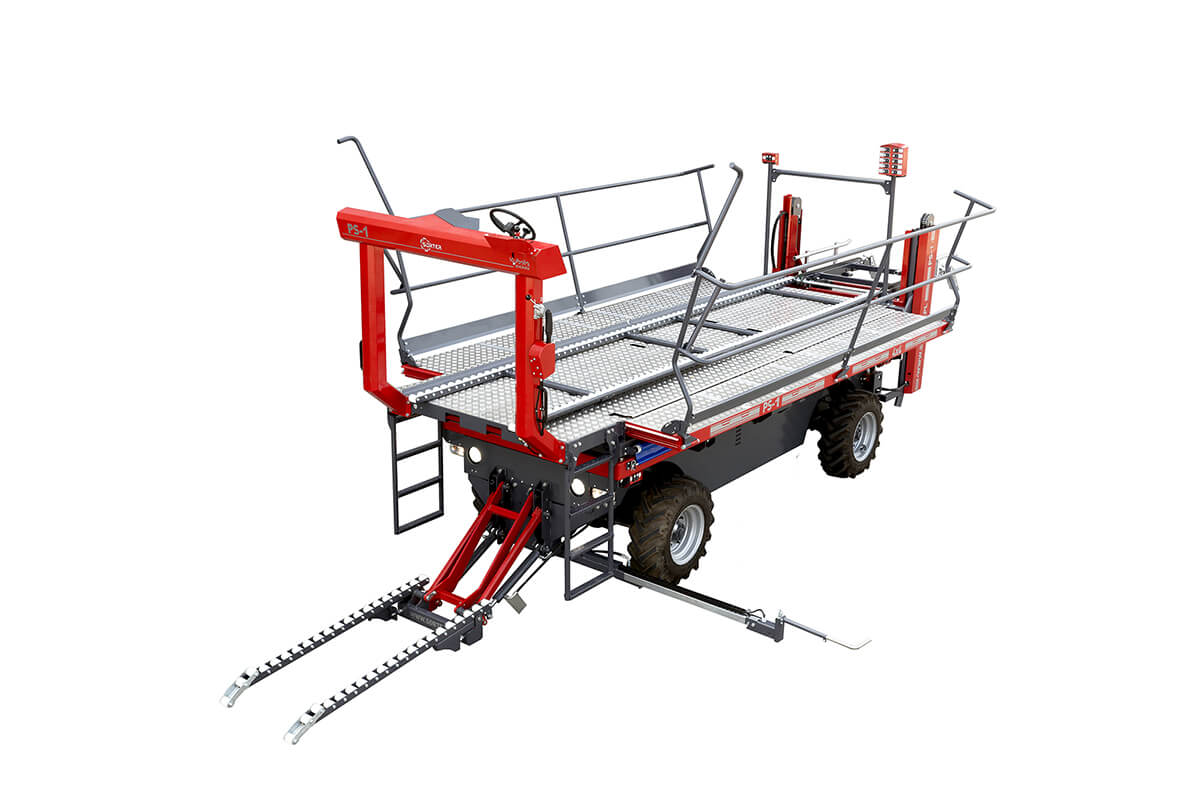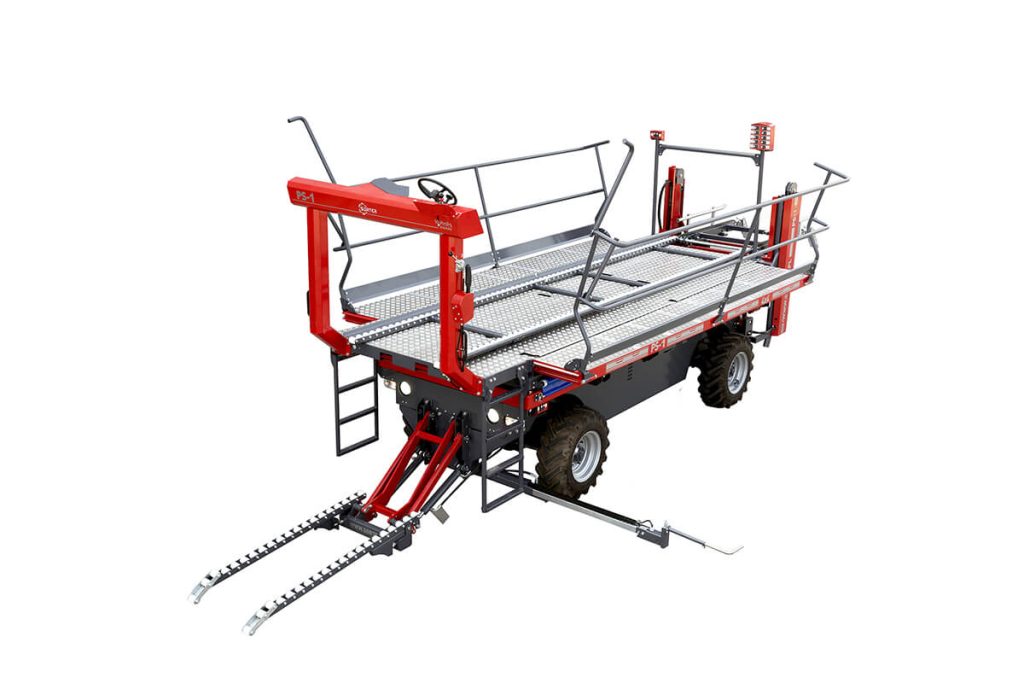 Self-propelled

platforma
The self-propelled orchard platform is designed to work in difficult terrain conditions requiring movement over irregular terrain: deep ruts, mucky, wet soil. The device makes it easier to perform all high-altitude work in the orchard, such as harvesting fruit, cutting branches, thinning fruit buds, working with hail nets, etc.
Features

produktu
A panel on the platform allows the height and width of the platform to be infinitely adjustable, and thus allows work in an orchard with different tree heights. Extendable side platforms further enhance the functionality of the device, allowing you to adjust the width of the platform to the width between trees. The platform can be equipped with an automatic guidance system. The mounted tilt arm forces the vehicle to drive parallel to the tree row. If the arm encounters a tree trunk, it automatically forces the wheels to turn, after which they re-align to drive straight ahead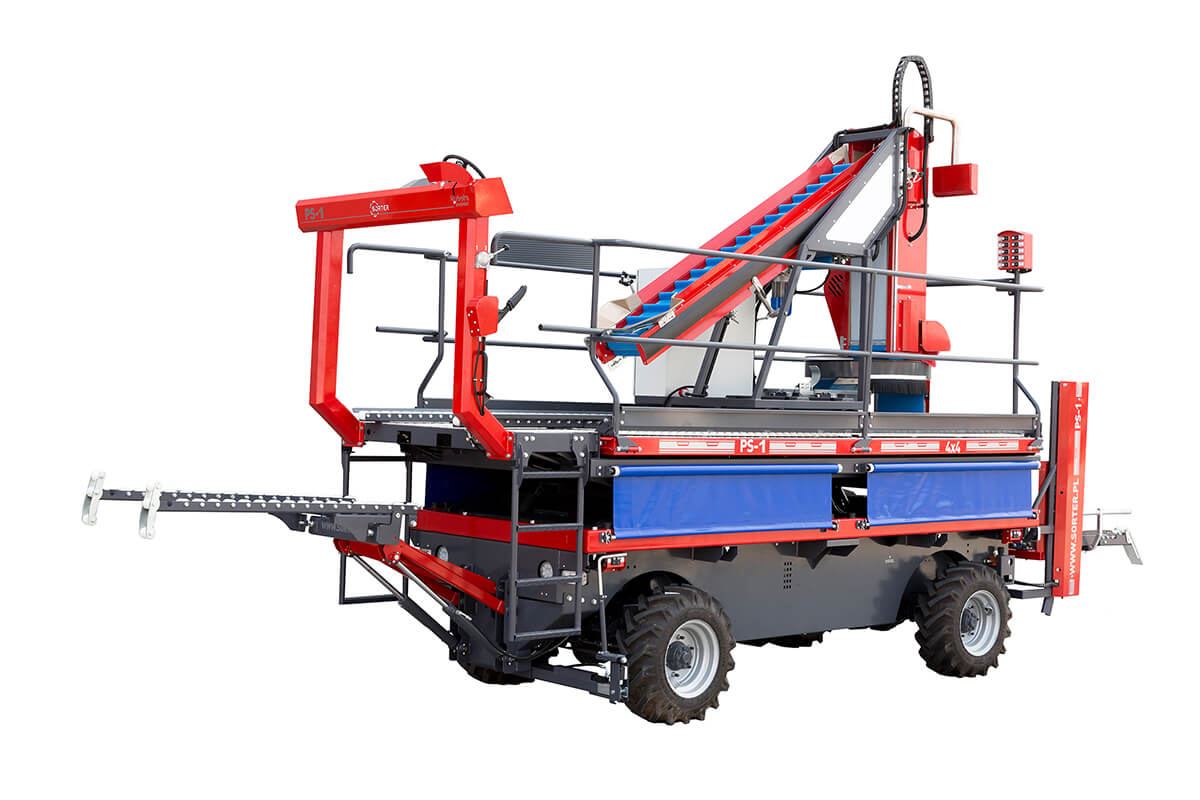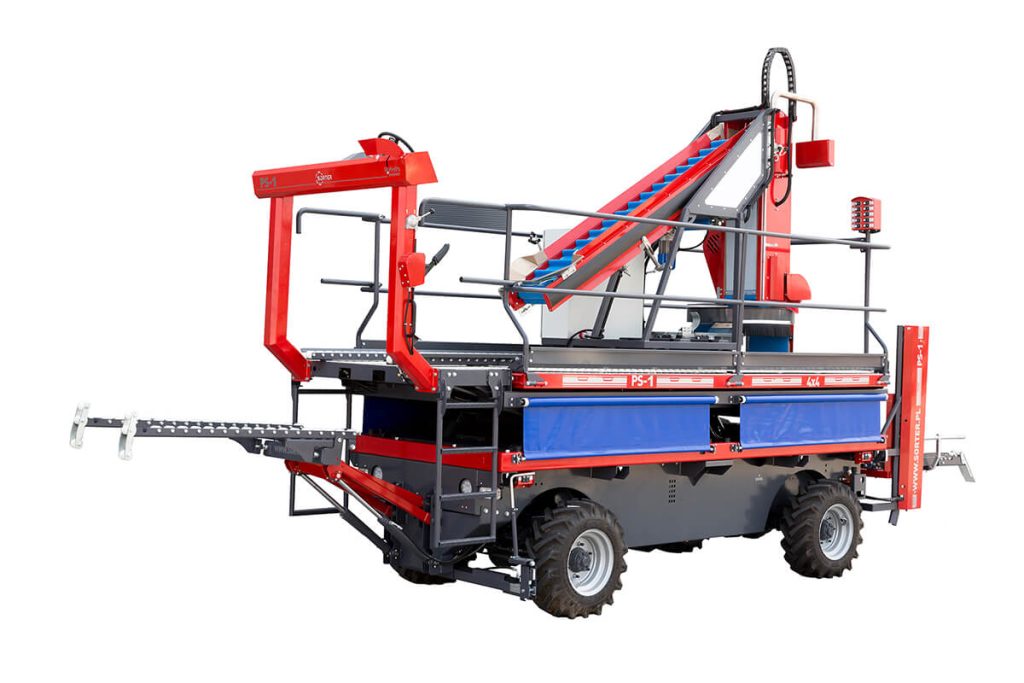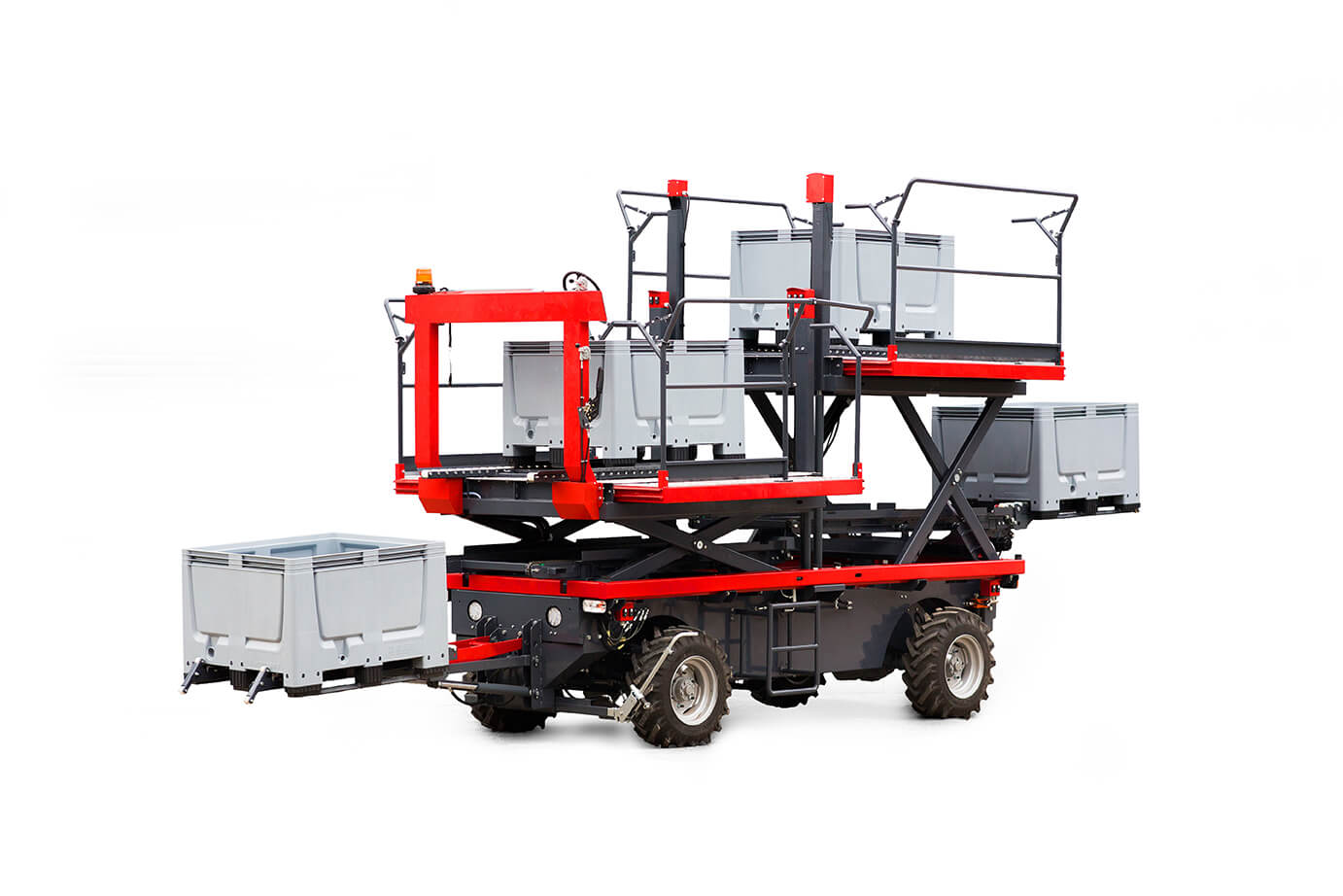 Advantages

systemu
Increase in labor productivity

Safety of workers in work at heights

Increased comfort in the orchard

Easier transportation of crates and box-pallets

Easier transportation of crates and box-pallets
Why do customers

choose us?
INTERESTED IN COOPERATING?
Contact us, we will provide detailed information on each product in our offer. We offer competitive prices and the possibility of long-term cooperation.