Classification and sorting of

apple
We are the only manufacturer of complex high-tech apple sorting lines in Poland and Central and Eastern Europe. The electronic sorting machines offered by our company are equipped with a strain gauge weighing system and an innovative vision system for classifying products according to various parameters, such as size, color and quality (external and internal).

With the help of electronic strain gauge sensors, digital signal filtering and noise reduction, the high-speed, state-of-the-art weighing module makes precise measurements of sorted apples in real time several times faster than those used to date.

The classification of an apple by size is based on the analysis of a series of photos, taking into account the characteristics of the apple (e.g., shape)

The cameras installed in the vision system analyse a series of images, enabling the product to be identified by colour and blush size.

With the help of cameras, the vision system assesses the fruit surface and identifies both external (e.g., apple scab, mechanical damage) and internal (subcutaneous damage) damage.
INTERESTED IN COOPERATING?
Contact us, we will provide detailed information on each product in our offer. We offer competitive prices and the possibility of long-term cooperation.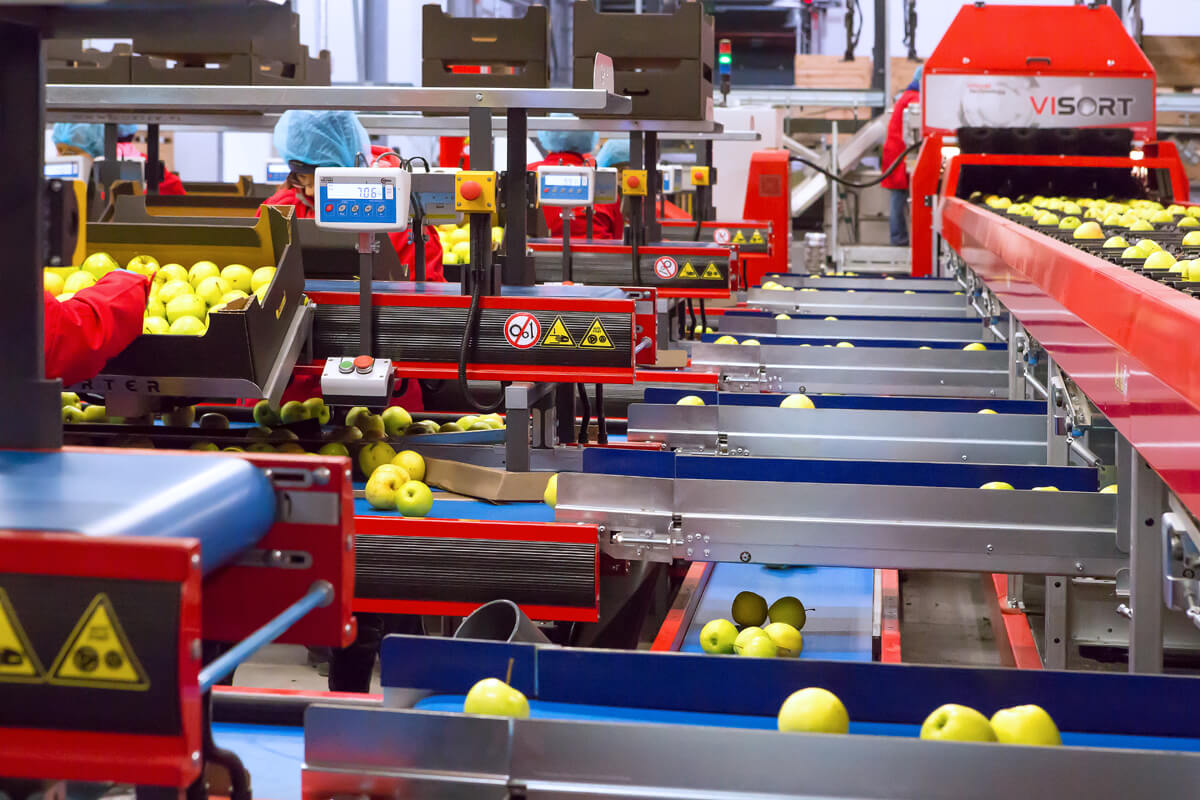 Advantages

systemu
Proprietary algorithms developed on a Linux-based system enable real-time testing of products. Thanks to this innovative solution, specific parameters of the tested objects are calculated, which distinguishes our vision software from other vision systems based on comparison with a standard.
The software can be adapted to any sorting machine thus streamlining the sorting processes.
We guarantee consistent quality, thanks to durable stainless steel components and consistent performance.
User-friendly interface for changing sorting parameters in real time.